Who is Muriel ?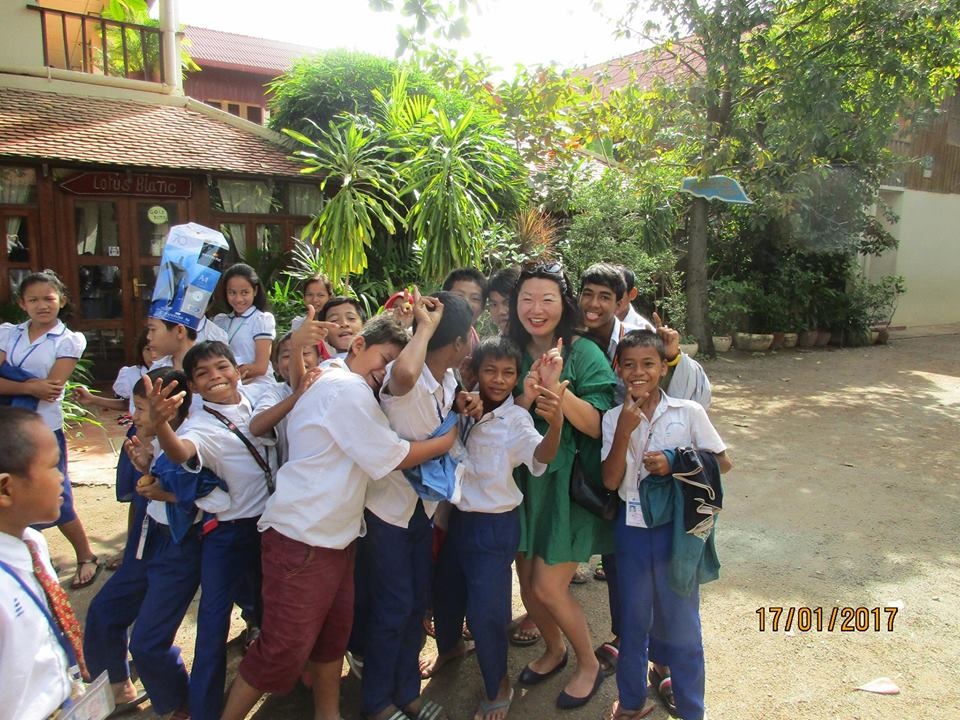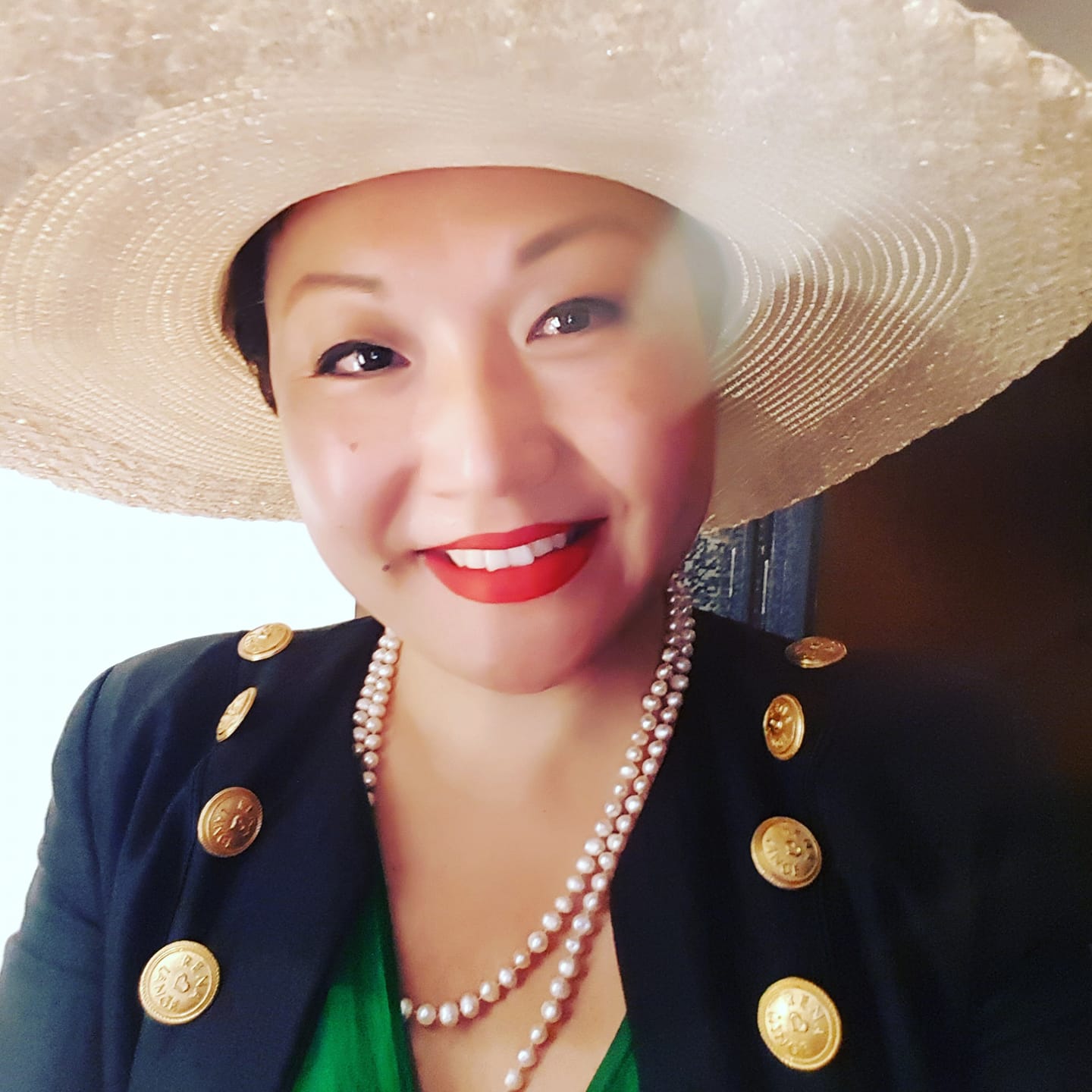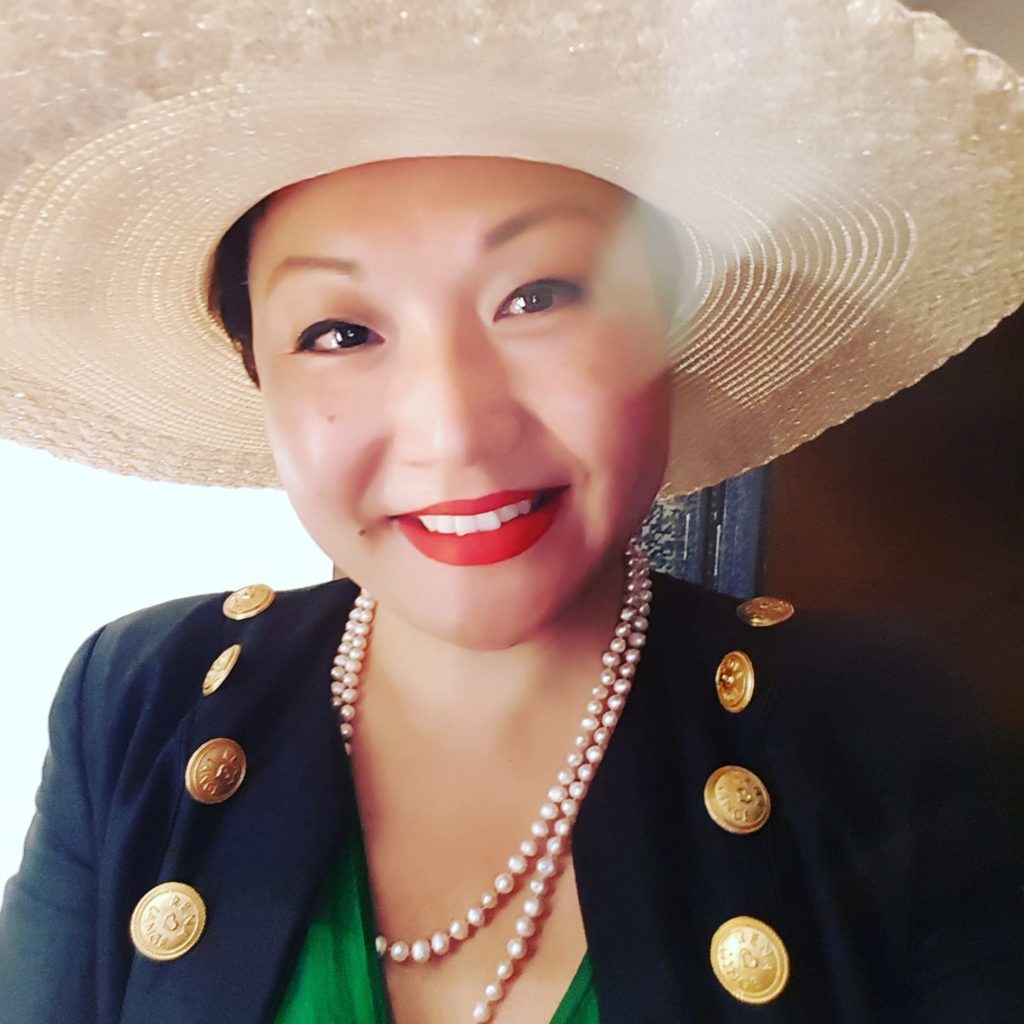 English Portrait version
Muriel Favarger Ripert was born on November 7, 1975 in Seoul, South Korea. She was abandoned at 2 days by her biological mother, welcomed by a foster family in South Korea during the first 6 months. And then adopted by a Swiss Dad – Etienne Favarger with an wonderful relational sense allied to a joyful interpersonal skills. He rests in peace since 2016 spring 2016. He was married to Muriel's Mum, a Belgian-French Lady – Hélène Favarger, with a strong and resilient woman's heart. She also has a brother, Bruno Favarger. He had 3 beautiful children with Cécile.

Of Asian origin, having lived in Belgium until the age of 21, while holding the Swiss nationality, Muriel is steeped in this multicultural broth that has characterized her entire pathways since childhood. She therefore feels more like a citizen of the world. A fact that characterizes his strong taste for foreign travel. For the time being, it is mainly Asia countries, India and Sri Lanka, Morocco, Italy, France and some other European places … that she discovers tirelessly with her husband Arnaud. Married since 2011, they live in Lausanne and have decided to create the bonds of an "atypical" family of hearts, especially for children who have no parents or difficult access to education.

The trials of life, her joys, unconditional love, her entire journey, all her encounters, sharing, travelling, brotherly communion, rooted in her Christian faith, her vision and aspirations that she embodies in the professional and private life, have given her, among other things, a sharpened look at the human relationships that she loves to weave in various settings.

From a dynamic temperament, grounded in her quite intense & creative personality, she particularly love alliances and synergies. Its call is to build bridges between people while deploying networks, communities and ecosystems characterized by a creative and innovative approach. She boils with a beautiful energy that allows her to activate multiple resources to realize but also to animate with ease and friendliness events that have met with growing success since 2011.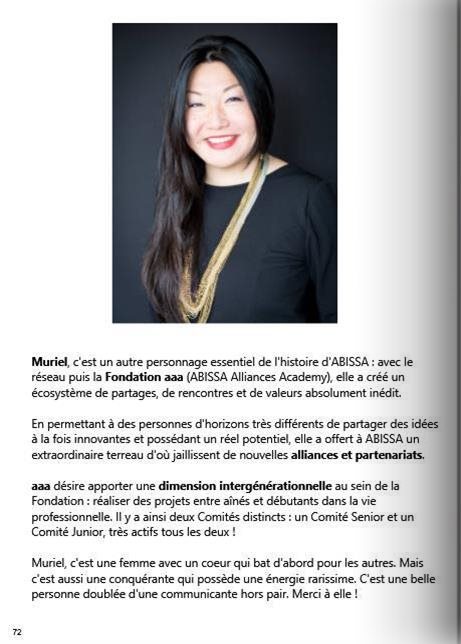 She federates and emulates very easily people and organisations who aims at meaningful relationships. Her work nourishes and stimulates inspiration and creativity, both individually and collectively, so that everyone can find their vocation and place. She likes to facilitate, lead, moderate and federate dynamic forces around meetings and common projects such as consortia.
Muriel anchors her various activities in her value pillars of authenticity and conviviality, which foster a frank, loyal and lasting relationship, all in a spirit of partnership. This seal guarantees a commitment to develop your contacts and enhance your visibility, which are aimed at the success of your projects.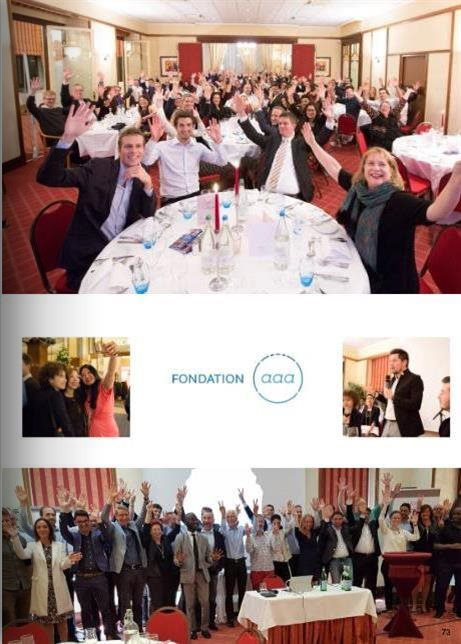 For more information, visit her personal blog.

A hybrid approach to work

Multifaceted, Muriel currently holds several positions:
– Since 2011, Head of Partnerships for the Abissa Informatique Group, in charge of matchmaking between the IT needs identified on the market and the services the Group provides.
– As an Intrapreneur within Abissa, Muriel initiated, created, mentored and deployed the aaa ecosystem (Abissa Alliances Academy) in 2011, an intergenerational network whose systemic vision dates back to 2008 during her personal market research. She labels it with the tagline "Inspire people, communities & cultures". To perpetuate this offline dating platform, thanks to and with its CEO René Fell, who has always encouraged and supported it, it co-founded the aaa Foundation in 2015. His testimony can be seen on YouTube. It is also under its benevolent sponsorship and patronage that aaa has become institutionalized. As of 2015, it is a Foundation with a social (in the sense of "sustainable societal"), business & educational (in the sense of sharing professional know-how and practices from the field) goal that promotes intergenerational sharing and dialogue between professionals, experts, influencers, decision-makers and actors from different sectors. The overall objective is to inspire and connect them by bringing them together around various types of spaces that mainly guarantee networking, workshops, events and conferences. All this is based on a rich and diversified content that promotes synergies, the creation and transmission of values in the broadest sense. Since 2016, Muriel has been developing the "blue strategy" that supports 7 major strategic projects. You will find this information on the roots and history of the aaa Foundation on this blog.
– Since 2016, Founder & Creative Entrepreneur under the label "@ma Table & Co". On this professional blog, we present you how to combine the hybrid mode: digital (online) and face-to-face (offline) to enhance the value of personalities, their backgrounds, brands, projects and companies while connecting them through business contacts and expertise in order to enrich the network and develop activities and companies with a sustainable aim.
– Active member, among others, for my contacts networking introductions to recommend the network founded by André Delafontaine Excelerate Partners.
– Her label @ma Table & Co, Muriel also carries out voluntary actions towards 3 Children's Associations, including Pour un Sourire d'Enfant avec les Pépites.
– Artist, she paints, photographs (Switzerland, Europe, Asia & India among others). In 2019, his first book 📖 is published on a digital platform.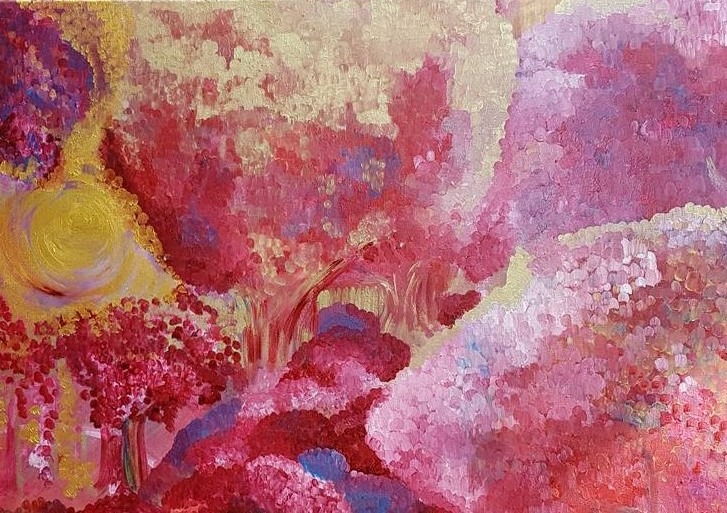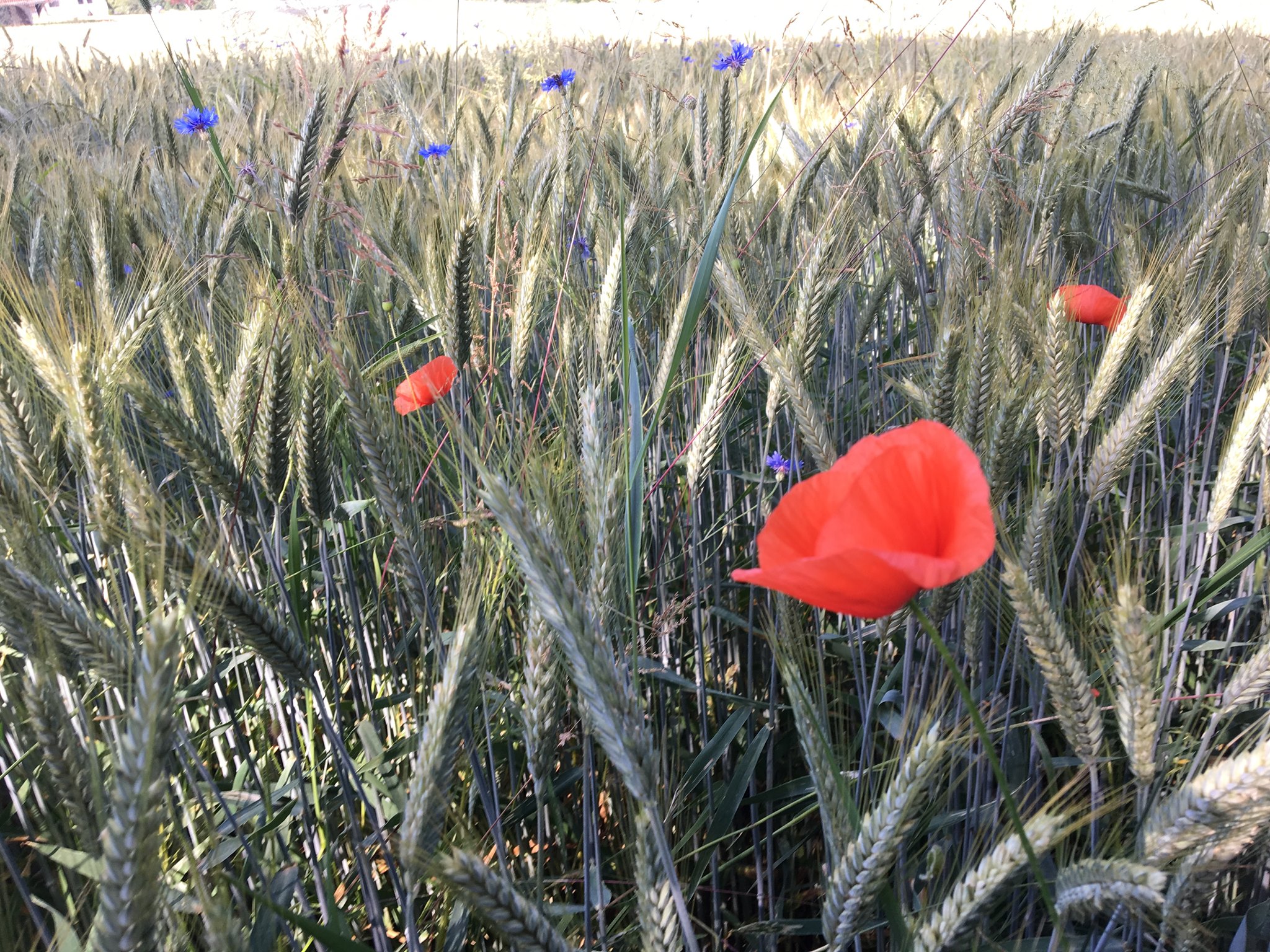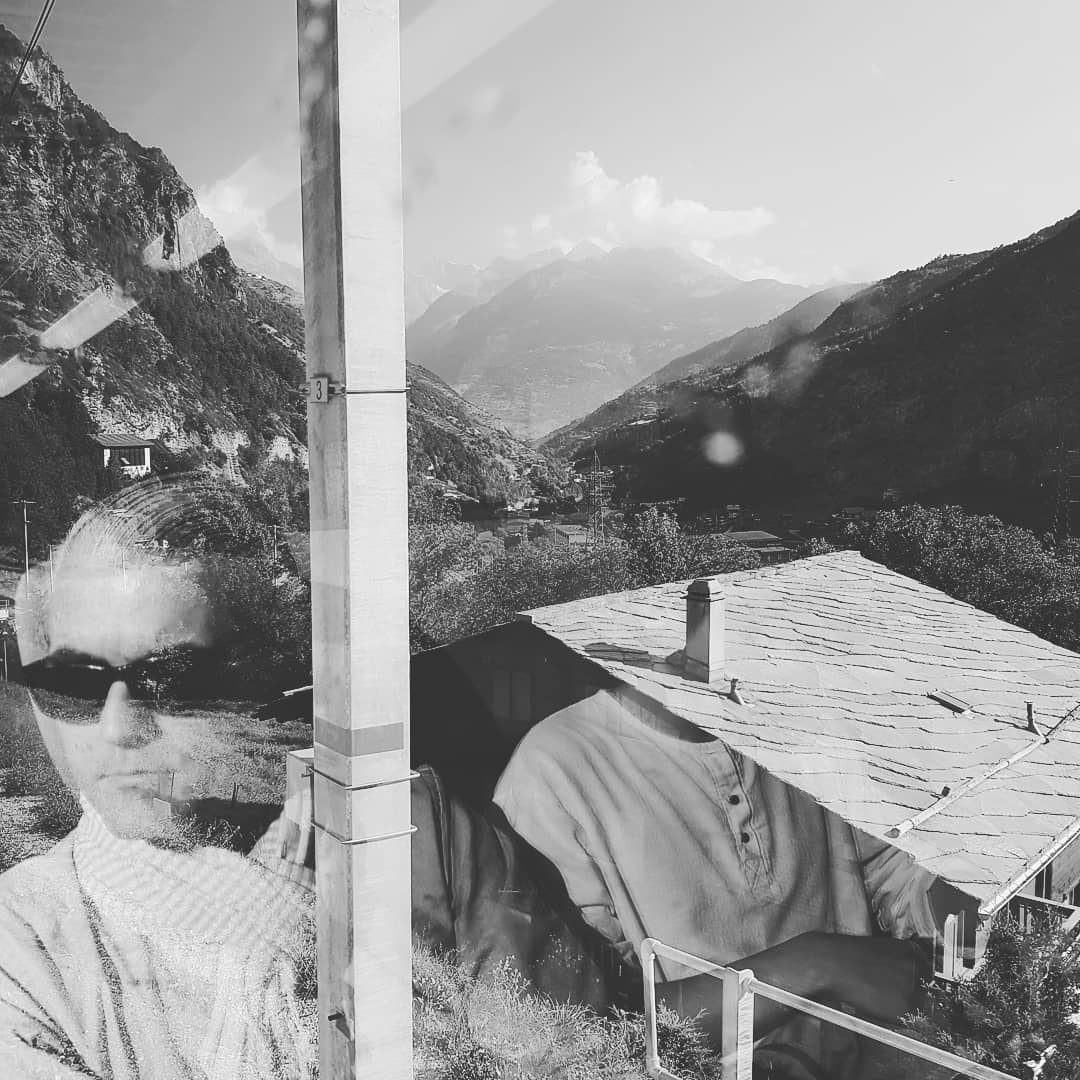 – Finally, she is the Alliances & Community Director for One Word.